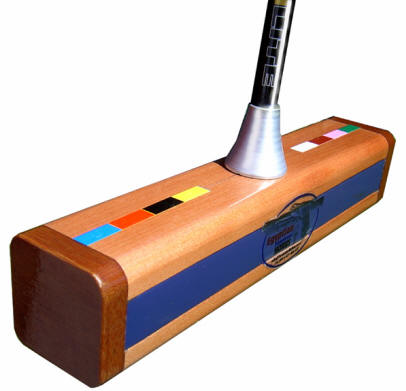 Horus Mallet
• These are lighter than other terminators. Designed with golf Croquet in mind where you are (usually)playing just one ball.
• They are under 2lbs so you can play AC with them.
Horus Heads look like a block of wood??
• They clearly have a timber look…BUT/AND. the good stuff is all inside and hidden.
• This Cutaway shows how there is a large chunk of lead weighting hidden behind the striking face. This weight (at each end) gives the Horus some of the same properties of its big brothers. Terminal weighting that helps to keep them online.
• Double Nylon/Glassfibre striking faces are Tougher Traditional Tufnol AND they don't absorb water.
• Those big stainless steel screws go through the first face and the face/screws bond/unify the timber/lead-weight/end…then the additoinal Nylon/Glassfibre end-face tidies up the whole thing.
• Your Horus is fully interchangeable with the CarbonX and the BlackBirds so you can upgrade whenever you are ready.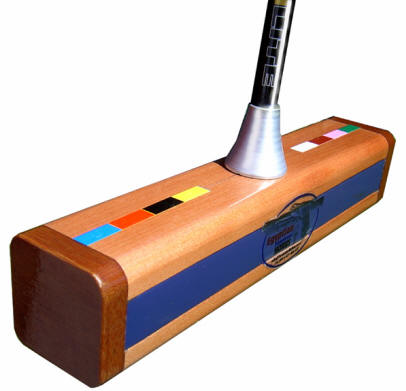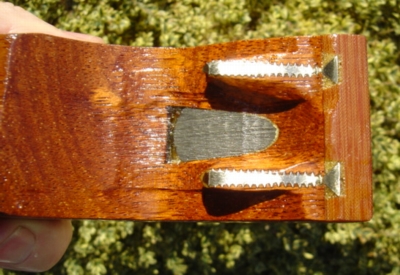 Additional Information
| | |
| --- | --- |
| Handle Length | 860mm, 890mm, 910mm, 940mm, 960mm, 1020mm |